The Song
A monthly column in Speak Up explaining the language used in songs.
- Lady Gaga – Poker Face (November 2021)
- Michael Jackson – Thriller – Spanish edition (October 2021)
- Nirvana – Smells Like Teen Spirit (September 2021)
- Aretha Franklin – Respect (August 2021)
- The Doors – Light My Fire (July 2021)
- The Beatles – Here Comes The Sun (June 2021)
- Bob Dylan – Blowin' In The Wind (May 2021)
- Adele – Someone Like You (April 2021)
- Alicia Keys – No One (July 2008)
- Bryan Adams – Summer of '69 (June 2008)
- Queen – We Are The Champions (May 2008)
- Kim Carnes – Bette Davis Eyes (April 2008)
- The Beatles – Yellow Submarine (February 2008, issue n. 279 in Brazil)
- Jimi Hendrix – Hey Joe (January 2008)
- John and Yoko – Happy Christmas (War Is Over) (December 2007)
- The Buggles – Video Killed The Radio Star (November 2007, issue n. 272 in Brazil)
- Supertramp – Breakfast In America / Gym Class Heroes – Cupid's Chokehold (October 2007)
The cover story of the June 2007 issue of Speak Up was How Good Is Their English?, a test of the language skills of Italian pop stars. Written by Fergal Kavanagh, this led to regular feature The Song, where Speak Up's esperto musicale looked at the story behind a song and analysed the lyrics. Many of these have also been published in the Brazilian edition of Speak Up.
The cover story of the November 2018 issue of Speak Up was a double-page look at Freddie Mercury, written by Fergal Kavanagh, to celebrate the release of the bio-pic Bohemian Rhapsody. Fergal also recorded a short youtube video.
- Freddie Mercury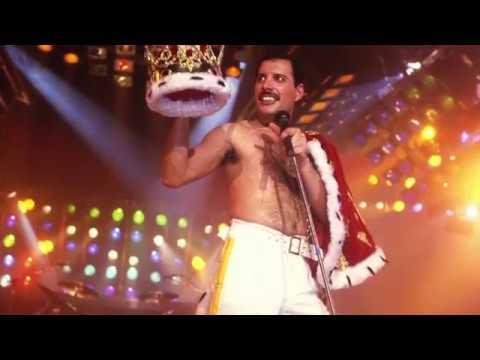 These Speak Up articles were accompanied by Tune Into English Self-Study Downloadable Worksheets.
1 – Jesus Christ Superstar – Heaven On Their Minds – Read article – Listen (June 2010, April 2011 in Brazil)
2 – Amy Macdonald – This Is The Life – Read article – Listen (May 2010)
Tune Into English advertising on Speak Up
Subscribe to Speak Up: Carta del Docente – Friends of Tune