Gary Friel, university  teacher and lifelong music fan (and musician), muses on music in an occasional column.
Gary also has an excellent youtube channel with the aim of allowing teachers to drill basic grammar in interesting and realistic ways. 
22 January
The 21st of January marked the 40th anniversary of the release of Pink Floyd's Animals album. Released during the height of punk it was every bit as politically vitriolic as anything the punk scene produced. Roger Waters has begun playing this track again, with a new target in mind.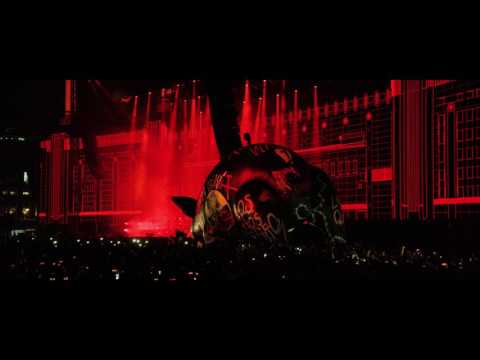 17 January 2017
Fifty years ago today the British tabloid The Daily Mail reported, "There are 4,000 holes in the road in Blackburn, Lancashire, or one twenty-sixth of a hole per person, according to a council survey. If Blackburn is typical, there are two million holes in Britain's roads and 300,000 in London." John Lennon said, "I was reading the paper one day and I noticed two stories. One was the Guinness heir who killed himself in a car. That was the main headline story. He died in London in a car crash. On the next page was a story about four thousand potholes in the streets of Blackburn, Lancashire, that needed to be filled."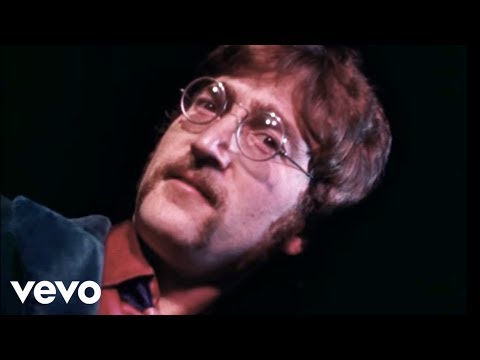 09 January 2017
To celebrate the 30th anniversary of The Joshua Tree, U2 will perform the entire album on their 2017 tour. European dates include London (08/07/17), Rome 15/07/17) and their hometown of Dublin (22/07/17).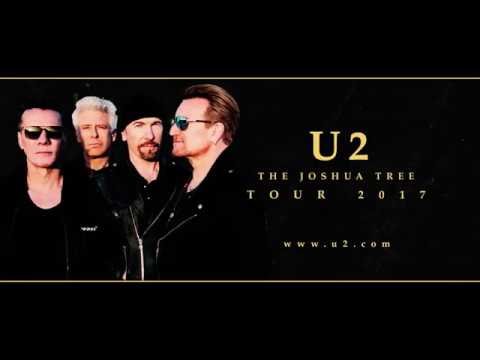 31 December 2016
In Memorium 2016. Thank you for the music.
18 December 2016
Desert Island Discs is a radio programme broadcast on BBC Radio 4. It was first broadcast on 29th of January 1942 and more than 3,000 episodes have been recorded. It's currently presented by Kirsty Young.
Each week a guest, called a 'castaway' during the programme, is asked to choose eight recordings (usually, but not always, music), a book and a luxury item that they would take if they were to be cast away on a desert island, whilst discussing their lives and the reasons for their choices.
On today's episode the castaway is Bruce Springsteen: http://www.bbc.co.uk/programmes/b0855znp
1 December 2016
40 years ago today, on 1st December 1976, Queen were due to go on the English television programme the Today show, but cancelled their appearance at the last minute. They were replaced by the Sex Pistols and their friends, including Siouxsie Sioux and Steven Severin of Siouxsie & the Banshees. The show was broadcast live and uncensored at 18:00, a time when spoken obscenities were forbidden. The band, provoked by the interviewer Bill Grundy, used several swear words, causing national outrage. The next day the tabloid newspapers all reported the interview on their front pages (the headline of the Daily Mirror on 2nd December was THE FILTH AND THE FURY), making the Sex Pistols famous.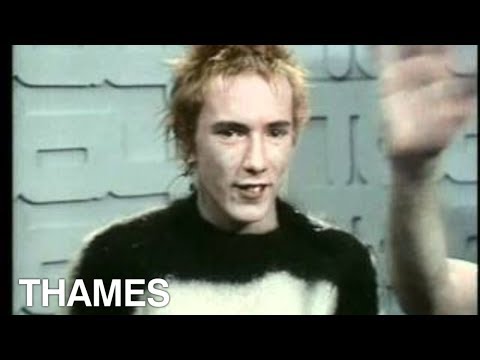 30 November 2016
On 30th November 1979, English rock group Pink Floyd released The Wall, Roger Waters' hugely ambitious album, film and stage project examining the factors that contributed to his sense of isolation from both his audience and from society. Now, 37 years later, the album has been used to soundtrack images of President Elect Donald Trump. The album's music and lyrical themes of ego-driven insanity, fascist contempt for others, and narcissistic alienation, suit the images of Trump very well!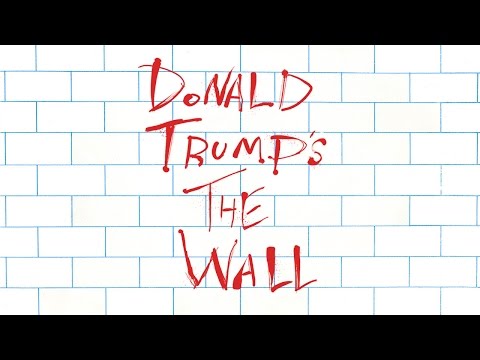 27 November 2016
Londoner Jacob Collier is an extraordinarily talented young multi-instrumentalist who combines musical genius with cutting edge technology to create a completely unique and spectacular stage show. Currently on tour to promote his first album, called In My Room, Quincy Jones has said of him "I have never in my life seen a talent like this." KD Lang describes him as "the most talented kid on Earth today." While David Crosby limits himself to the more prosaic "f***ing amazing!". Other fans include Stevie Wonder, Pat Metheny, Chick Corea, Jamie Cullum and Steve Vai.
If you get the chance to see him live, don't miss it.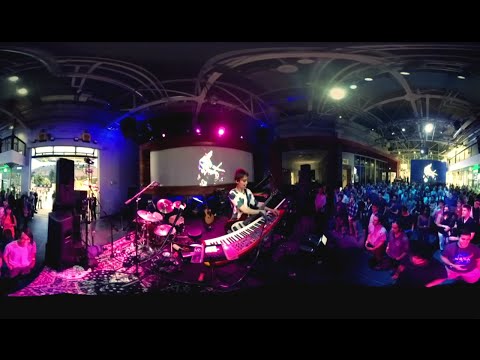 25 November 2016
Only Women Bleed is a song written by Alice Cooper in 1975. It is a ballad about a women who are the victims of violent husbands. It has been covered by many great female artists, such as Tina Turner, Etta James, Carmen McRae, Elkie Brooks, Ruby Turner, Lita Ford and Tori Amos. It was a big UK hit for Julie Covington in 1977 (a year after she reached number 1 in the charts with the first recorded version of Don't Cry For Me Argentina from the musical Evita – a big hit for Madonna twenty years later). It seems an appropriate choice for today, the International Day for the Elimination of Violence Against Women.
15 October 2016
The song Summertime was written by George Gershwin in 1934 for the opera Porgy and Bess (The lyrics are by DuBose Heyward, the author of the novel Porgy on which the opera was based). Since then, over 25,000 versions of the song have been recorded, including versions by Ella Fitzgerald, Louis Armstrong, Billie Holiday, Charlie Parker, Miles Davis, Nina Simone, Sam Cooke, Al Green, Janis Joplin, The Doors, The Zombies, and Scarlett Johansson.
On 15 October 1960, The Beatles (minus Pete Best) and two members of Rory Storm's Hurricanes (Ringo Starr and Lou Walters) recorded a version of George Gershwin's Summertime in a Hamburg recording studio. It was the first time that John Lennon, Paul McCartney, George Harrison and Ringo recorded together.
In 1988 McCartney recorded another version of the song on his solo album Снова в СССР.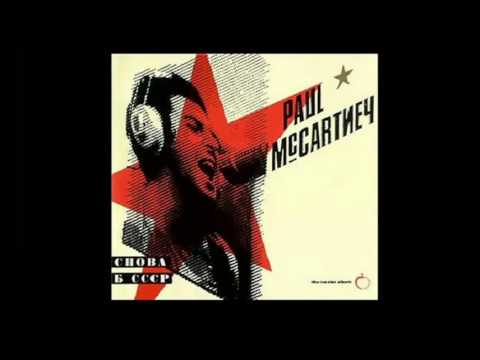 10 October 2016
The first weekend of Desert Trip has received mostly positive reviews. Lots of videos have appeared on youtube, including an interesting version of The Beatles' Come Together by their one-time rivals, The Rolling Stones. Paul McCartney of course performs a few Beatles' songs, including A Day In The Life with Neil Young. Search for "desert trip" on youtube to find many more highlights, including sets by Roger Waters, Bob Dylan and The Who.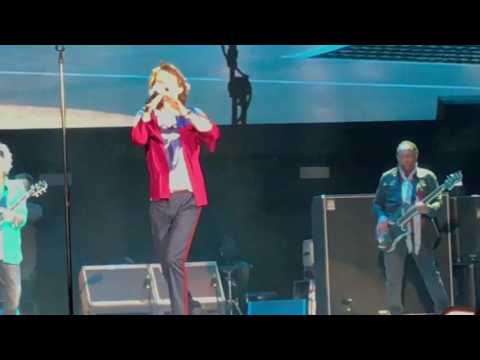 29 September 2016
A few famous artists have sung Pink Floyd's Comfortably Numb alongside David Gilmour, including David Bowie, Bob Geldof, Kate Bush and Robert Wyatt. Yesterday it was the turn of actor Benedict Cumberbatch to sing Roger Waters' part at London's Royal Albert Hall.
24 September 2016
English musician Graham Nash first became famous in the early 60s with his band The Hollies. In 1966 the band toured America where Nash met David Crosby. Nash left the Hollies to form a new group with Crosby and Stephen Stills. A trio at first, Crosby, Stills & Nash later became a quartet with Neil Young: Crosby, Stills, Nash & Young (CSNY).
With both configurations, Nash went on to even greater worldwide success, writing many of their most commercial hit singles such as Marrakesh Express, Our House and Teach Your Children.
Nash and Crosby recently sang on David Gilmour's solo albums and tour, but now it seems that after 50 years their friendship and collaboration has come to a very acrimonious end.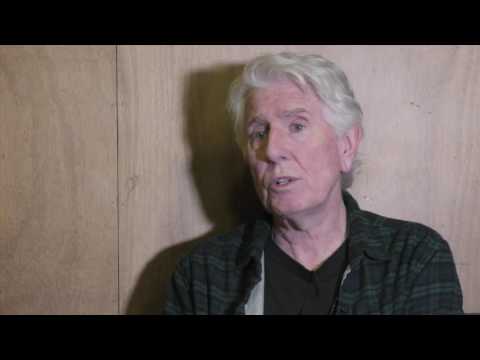 15 September 2016
Van Morrison has a new album coming out. Keep Me Singing, Morrison's 36th studio record, will be released on 30th September. To promote its release he was interviewed by the author Ian Rankin (best known for his Inspector Rebus novels).
In the interview Morrison says "Some people need to keep evolving, others wanna just repeat the same thing. I'm more prone to evolve".
The video shows clips of Morrison performing some of his new songs (Keep Me Singing, Every Time I See A River, Too Late) which sound great, but essentially no different to anything he's produced over the last few decades. He is also shown performing Baby Please Don't Go, "one of the most played, arranged, and rearranged pieces in blues history", which he first recorded in 1964. He also talks about how much better things were in the past and his preference for analogue recording techniques.
"Prone to evolve"?
http://www.independent.co.uk/arts-entertainment/music/news/van-morrison-keep-me-singing-exclusive-video-astral-weeks-moondance-a7305711.html
13 September 2016
'What's In My Bag?' is an interesting Youtube channel. It features videos of famous customers (mostly musicians) shopping at one of the Amoeba Music record stores. Amoeba Music is the world's largest independent record store and they have three branches, on Sunset Boulevard in Hollywood, Haight Street in San Francisco and Telegraph Avenue in Berkeley.
Artists such as Duran Duran, The Supremes, Giorgio Moroder, Joss Stone, Eliot Sumner, Clem Burke (of Blondie), Mike Scott (of The Waterboys), Savages, Flea (of Red Hot Chilli Peppers), Johnny Mathis, Bootsy Collins, My Morning Jacket, John Cooper Clarke, Death Cab For Cutie, The Zombies, Macy Gray, Common, Moby, Lana Del Ray, War On Drugs, Peter Murphy (of Bauhaus), Krist Novoselic (of Nirvana), Dave Grohl (of Nirvana and Foo Fighters), Noel Gallagher, The Swell Season, Robyn, Jovanotti and many, many others talk about the records they have decided to buy at the store. There are also lots of great in-store performances and really interesting interviews on the channel.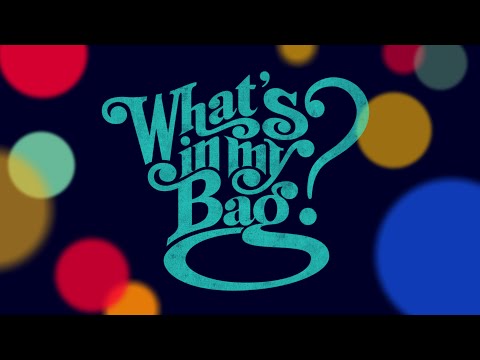 26 August 2016
Nick Cave and the Bad Seeds have announced details of a new album, Skeleton Tree, and a "stark, fragile and raw" documentary film.
Cave's first studio album since 2013's brilliant Push The Sky Away, will be released on 9 September, while the accompanying documentary, One More Time With Feeling, will be shown in 650 cinemas around the world on 8 September.
The documentary is directed by Andrew Dominik, who previously worked with Cave on the excellent 2007 film The Assassination Of Jesse James By The Coward Robert Ford. It is described as "delving into the tragic backdrop of the writing and recording of the album … a testament to an artist trying to find his way through the darkness" (Cave's 15-year-old son Arthur died after taking LSD and subsequently falling from a cliff near Brighton in 2015). "
In the trailer for the film Cave asks "What happens when an event occurs that is so catastrophic that you just change? You change from the known person to an unknown person. So that when you look at yourself in the mirror, you recognise the person that you were, but the person inside the skin is a different person."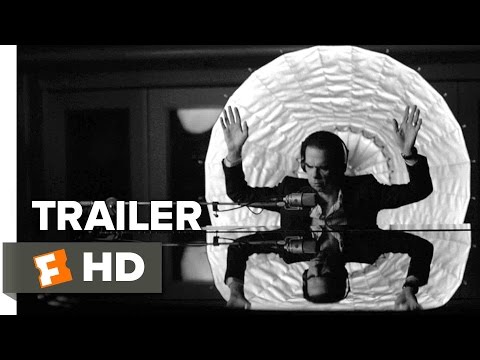 10 August 2016
Ian Hunter had close ties to David Bowie. In 1972, when Hunter's band Mott The Hoople announced they were splitting up, Bowie, the world's biggest new rock star on the back of his Ziggy Stardust album, came to their rescue by giving them the song All The Young Dudes:
"We'd split up in Switzerland, after this terrible gig in a converted gas cylinder. It was a relief, frankly, but then David turned it all back for us, because he liked the band and he didn't want it to end. He sat on the floor at his publishing company's offices with an acoustic guitar and played us All the Young Dudes. Nobody in the world had heard this song but us. We knew it was a smash, and he was giving it to us." All The Young Dudes became Mott The Hoople's biggest hit and Hunter went on to work closely with Mick Ronson, David Bowie's guitarist from the Ziggy Stardust period.
The first song to be released from Ian Hunter's new album is a tribute to Bowie. Beginning with the line: "Something is happening – Mr. Jones, my brother says you're better than the Beatles 'n' the Stones", the lyrics go on to reference many of Bowie's songs like 'Heroes', Life On Mars? and The Prettiest Star, as well as Bowie's old band members Trevor Bolder and Woody Woodmansey.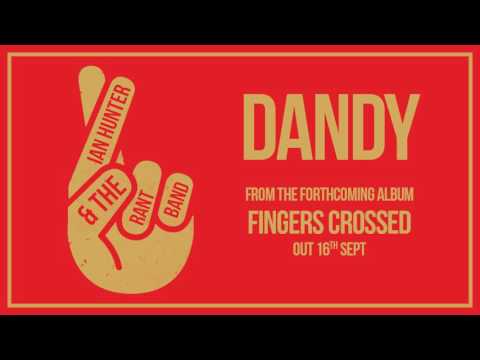 08 August 2016
Last week, Leonard Cohen wrote a goodbye letter to his ex-lover and muse, Marianne Ihlen, who inspired his songs So Long Marianne and Bird On A Wire when they lived together on the Greek island of Hydra in the 1960s.
A close friend of Ihlen's contacted Cohen to tell him she was dying. "It took only two hours and in came this beautiful letter from Leonard to Marianne. We brought it to her the next day and she was fully conscious and she was so happy that he had already written something for her," the friend said.
Cohen wrote: "Well Marianne, it's come to this time when we are really so old and our bodies are falling apart and I think I will follow you very soon. Know that I am so close behind you that if you stretch out your hand, I think you can reach mine. And you know that I've always loved you for your beauty and your wisdom, but I don't need to say anything more about that because you know all about that. But now, I just want to wish you a very good journey. Goodbye old friend. Endless love, see you down the road."
Marianne Ihlen died two days after receiving the letter. Her funeral was held in Oslo on Friday.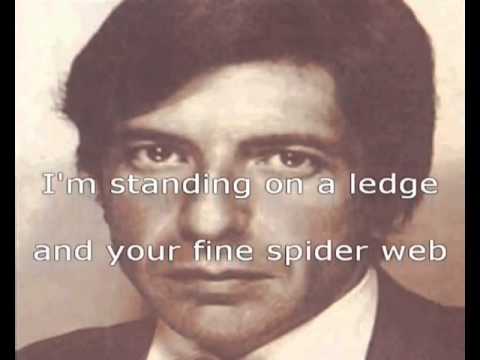 05 August 2016
Frank Ocean's new album, Boys Don't Cry, is released today. His first since his award winning official debut channel Orange (2012). Since then he has collaborated with other artists like Jay-Z, Kanye West, Kendrick Lamar, John Mayer, Beyoncé, James Blake and, on 2014's Hero, Mick Jones and Paul Simonon of The Clash (who last played together on Gorillaz' 2010 album Plastic Beach).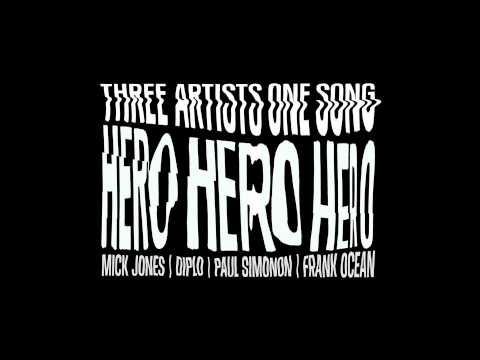 UPDATE
Frank Ocean's album wasn't released after all. It looks like we now have to wait until November!
http://www.independent.co.uk/arts-entertainment/music/news/frank-ocean-new-album-new-release-date-hinted-at-a7176141.html
19 July 2016
A couple of days ago, Coldplay played a concert at the Metlife Stadium in New Jersey. Chris Martin showed a video request from a special fan: his son Moses Martin, who was "just wondering if you could play a song from both of our favourite movie Back to the Future." The band played the doo-wop classic Earth Angel (originally recorded by The Penguins in 1954) and invited the star of Back To The Future, Michael J. Fox (who suffers from Parkinson's disease) to join them on guitar. They then played Chuck Berry's iconic Johnny B. Goode, the song Marty McFly (Fox) plays at his parents' high school dance in the film.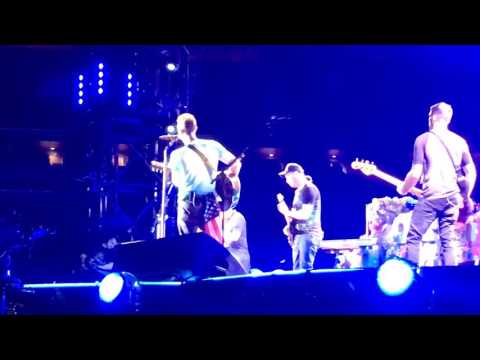 17 July 2016
On this day in 1959, Eleanora Fagan died in a New York City hospital from cirrhosis of the liver after years of alcohol abuse, aged 43, while under arrest for heroin possession and with Police officers stationed at the door to her room. She had already spent some time in prison, at the age of 14, for prostitution. She died with just $0.70 in the bank.
She's best remembered now under her stage name, Billie Holiday.
06 July 2016
In 1973, two years before he became the Sex Pistols' guitarist, Steve Jones broke into the Hammersmith Odeon and stole some equipment from David Bowie's band, who were performing their final shows as Ziggy Stardust & The Spiders From Mars.
Steve Jones is now a DJ in Los Angeles with a daily lunchtime show called 'Jonesy's Jukebox' on KLOS 95.5. He has interesting guests on his programme, such as Iggy Pop, Johnny Depp, Lenny Kravitz, Duran Duran's John Taylor, Gary Oldman, Juliette Lewis, Jack Black and others  (excerpts can be viewed on youtube). In April his guests were producer Tony Visconti and Woody Woodmansey, the drummer from the Spiders From Mars. Steve Jones insisted on paying Woody Woodmansey $200 for the cymbals he had stolen 43 years earlier!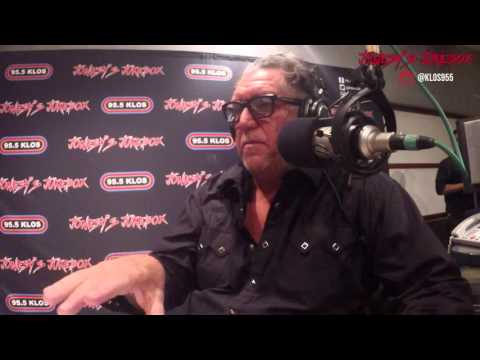 02 July 2016
Viola Beach were a young English band who were tragically killed in a car crash in February 2016. At this year's Glastonbury festival, Coldplay chose to pay tribute to them and "create Viola Beach's alternate future for them and let them headline Glastonbury for a song". It was a lovely thing to do.
06 June 2016
Virgin O'Riley is a really interesting mash up of Madonna's Like A Virgin and The Who's Baba O'Riley.
The title Baba O'Riley is a combination of the names of two of Pete Townshend's philosophical and musical influences, Meher Baba and Terry Riley. Townshend stated in an interview that Baba O'Riley is about the absolute desolation of teenagers at the Woodstock music festival (1969), where a lot of the audience had taken LSD and 20 people had brain damage as a result. "The irony was that some listeners took the song to be a teenage celebration."
Billy Steinberg, the writer of Like A Virgin, has said of the song: "I wasn't just trying to get that racy word virgin in a lyric. I was saying … that I may not really be a virgin — I've been battered romantically and emotionally like many people — but I'm starting a new relationship and it just feels so good, it's healing all the wounds and making me feel like I've never done this before, because it's so much deeper and more profound than anything I've ever felt."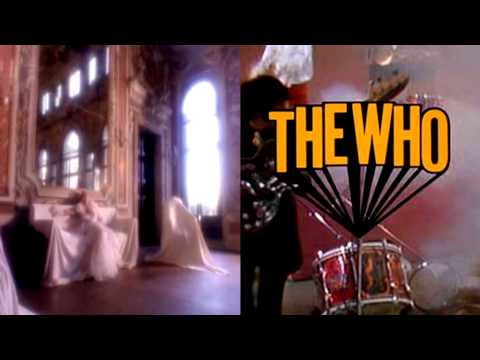 Baba O'Riley, Like A Virgin, One Direction's sampling of Baba O'Riley
30 May 2016
Five days ago Bruce Springsteen (looking good and performing well at the age of 66) played a concert in Manchester. The tour is called The River Tour and he plays mostly songs from that album. But, as always, Springsteen and his E-Street Band are open to impromptu diversions from their set list. In Manchester he spotted a fan in the audience dressed as Father Christmas, so he invited the man up on stage to join him in a spontaneous rendition of Santa Claus Is Coming To Town.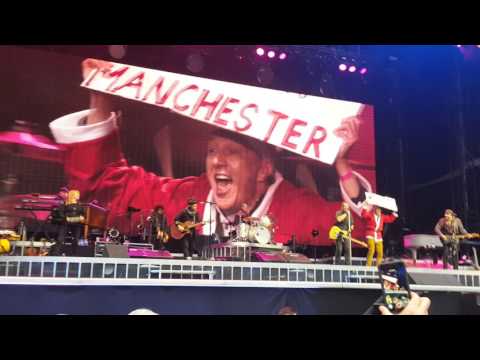 26 May 2016
Pink Floyd albums and concerts will feature on a new set of stamps issued by the United Kingdom's Royal Mail on July 7th. The Piper At The Gates Of Dawn,Atom Heart Mother, The Dark Side Of The Moon, Wish You Were Here, Animals and The Endless River are the album sleeves you'll be able to stick on your letters, while the live scenes include iconic shots from London's UFO Club in 1966 and stage sets for The Wall and Division Bell tours.
21 May 2016
Recorded to celebrate their 50th anniversary, the forthcoming new album by the three surviving members of the popular 60s band The Monkees (their first for twenty years) is called Good Times. The first single, 'She Makes Me Laugh', was written by Rivers Cuomo of Weezer. Other tracks were written by Andy Partridge (of XTC) and Noel Gallagher with Paul Weller.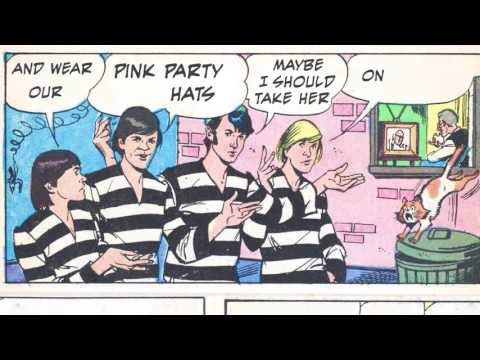 19 May 2016
Grace Jones is 67 today. 
I've always loved the lyrics to this song, by Melvin Van Peebles, describing a typical morning in New York. 
"It ain't Armageddon … it ain't World War 4 … it ain't the world coming to an end. It's just the Apple, stretching and yawning."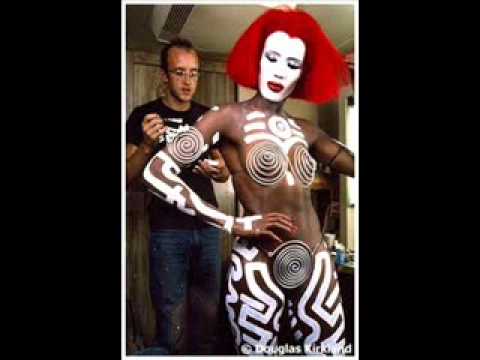 28 April 2016
The Redskins were a really good English band. They only made one (brilliant) album ('Neither Washington, Nor Moscow', 1986). Their aim was to sound like "a mix of The Clash and Motown". They were socialists and all their songs were very political. On the b-side of their 1984 single 'Keep On Keepin' On' (in support of that year's miners' strike) was the best version of the famous Merle Travis song '16 Tons':https://soundcloud.com/theredskins/the-redskins-16-tons