The Ka Mate Haka
Activity types: vocabulary, learning to dance the Haka!
Vocabulary: Parts of the body.
Note:The Ka Mate Haka is a traditional ancestral dance from the Māori people of New Zealand. It is a posture dance performed by a group, with vigorous movements and stamping of the feet with rhythmically shouted accompaniment. The New Zealand rugby team's practice of performing a Ka mate Haka before their matches has made the dance more widely known around the world. (wikpedia)


James Joyce saw the All Blacks (the rugby team) performing the Haka in Paris in 1925, and included a version in Finnegan's Wake.


There is a video about the All Blacks and the Haka at www.youtube.com/watch?v=Txu5S7dcJjQ (this is also on www.tuneintoenglish.com)
There is a great Flash animation at http://www.newzealand.com/travel/app_templates/haka.
Worksheet written by Simone Kate Svampa, Alba (CN)
Download worksheet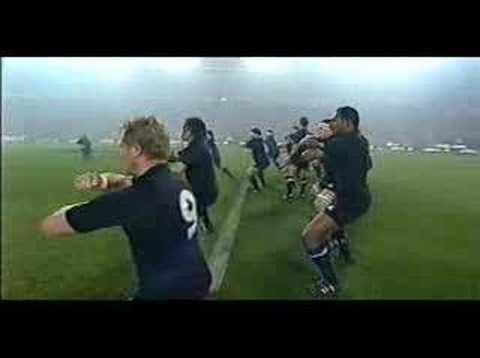 Embedding disabled? Double click on the video.
Video removed? Please let us know!